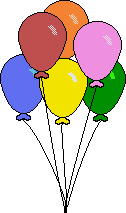 It's here!
It's NOW!
It's soooo much fun!
It's my very first Twitter Party!
For the next hour beginning at 9 PM eastern / 8 PM central / 7 PM mountain / 6 PM pacific  I'll be tweeting up a storm AND giving away loads of totally cool products and services from me and my friends!
Here's what I'll be up to:
Cool Free Gifts: I'll be giving away free gifts to those who comment on my blog and sign up for the free Signature Speech Secrets call (happening Thursday, April 16)
Inspiring quotations: I love surfing the web for nuggets of wisdom and I'll be sharing those I find about speaking and having a successful business with everyone at the party
Rockin' Songs: I'm a new Blip.fm user and I'll be spinning some songs to keep the mood at the party light & fun
Videos: I've made a few videos in the past few days that party guests will get to enjoy, too — of course about public speaking
Public speaking tips: You know I'll be tweeting some of my best tips I can in 140 characters or less and even helping people live & in person on Twitter who need advice, tips & techniques.
To win the prizes — many listed here — but some more may be added and be announced DURING the party — all you have to do is
Contribute to the party on Twitter by "retweeting" (that's repeating by copying and pasting something I say), adding a question, or useful comment AND using the hash tag #SigSp. I'll be looking only through the #SigSp hash tags so you have to use that to win.  An easy way to keep up will be to visit TweetChat.com, enter your Twitter ID and password, then enter room SigSp.  (By the way — this will be an awesome opportunity for you to meet other folks interested in the same topic and get new followers, too!)
Post comments to this blog post about specific questions I'll be tweeting throughout the party. Don't worry I'll always include the link so you can get here fast.
Let's talk about some of the AWESOME prizes that have been donated for tonight's party by my awesome — and might I add uber-successful — friends! This by the way isin no particular order:
Bob Burg, amazing speaker and networker extraordinaire, is giving away one autographed copy of his New York Times best-selling book, The Go Giver.
Andrew Poletto, The E-Course Guru, is giving away one Ecourse Bedtime Stories,  an audio collection of success stories to give you hope, to give you ideas, to give you the green light to go ahead with your idea or concept.   If this collection doesn't give you a chuckle, a smile, an "I don't believe that was possible" thought, maybe you're just not the right kind of person to be selling ANYTHING!
Tim Fahndrich, consultant, trainer, speaker and author is giving away one copy of his blockbuster 2008 Summer Success Summit audio series featuring many successful business owners including Carrie Wilkerson, The Barefoot Executive and me.
Lynne Lee, who is a Christian Life Coach and to market her business learned to be an outstanding SEO expert, will spend 20 minutes of her valuable time doing a website consultation with one lucky winner to identify simple changes that will make a big difference to your search engine ranking and website conversion.
Micheal Savoie, full time internet marketing guy, event tech to the stars, and my fellow Impact Action Teammate, is offering one free month in his MyBloggingSchool.com where he'll show you how to become a professional blog installer so you canadd an extra stream of income to your VA, internet marketing, or other business — even if you don't know how to do register a domain or upload a file!
Cheri Sigmon, one of the highest-ranking IT professionals in the United States will help you with her "Securing Your Communication" PenTest package.  WHAT IS a "PenTest?"  Plain English version: With pre-approved coordination and the WRITTEN *permission* from the lucky winner, she will donate a free "penetration test" of your website's baseline security posture.  In other words, just how hard is it to hack your website?  This prize includes a free, *customized* report for your site which describes any vulnerabilities found, along with recommended fixes.  VALUE:  Minimum $1,270 (each pentest)
John Allen Mollenhauer, creator of PerformanceLifestyle.com. MyTrainer.com, and NutrientRich.com. and author of the upcomong book Curse of the Capable, let me twist his arm into giving away a free copy of his Performance Lifestyle Manifesto.  John Allen's work has the power to change your life. Yes, really.
Jimmy D. Brown is a king of Internet marketing. And he has some AMAZING gifts for anyone who is using the Internet to build your business. Three winners will each get to choose one report from Jimmy's business success reports here. AND one winner will get a One Year Membership to Jimmy's Outsource Weekly.com.
Nicole Dean, affiliate marketing GENIUS and super fun mega successful business owner is doing something for our party that no one else is doing. She has a gift for EVERYONE at the party tonight. WHOA! You can grab her gift — no opt-in needed– and get her brilliance delivered right to your screen now.
Aaron Foster, one of my fabulous mastermind partners, and host of his weekly Ustream show all about helping business onwers make a living online, has kicked in a gift he says is valued at $22,579.00. Well, I'm not so sure about THAT (Aaron's a jokster – just click on his name and you'll see what I mean) but he does have a generous gift for one lucky winner and that's a free pass to his 101 Traffic Tactics Teleseminar coming up at the beginning of May.
Those are many of the gifts I received.  And it's altogether possible more will be added.  Of course you know I'll be throwing in some valuable gifts myself.  So look for me on Twitter, use the hash tag #SigSp and get ready to learn all about public speaking to market YOUR business!